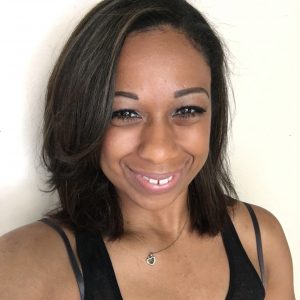 I was born in Honolulu, Hawaii as both my parents were in the USAF, but raised in New Orleans. I knew from a very young age that becoming a professional dancer was the path that I wanted to pursue. It is what and still to this day, fuels my fire. But dance has a certain aesthetic requirement depending on the genre/company you enter into. Coming from a family that struggled/struggles with obesity, my genetics were up against me. By the age of 15 I was being told that if I really wanted to have a professional career in dance I had to work on my body… simply put, lose weight. Although I was blessed to have a multitude of professional experiences, I never truly felt that I achieved my "best" because I could never figure out the nutrition part. Fast-forward about ten years, I'm retired from my life as a professional dancer but now a lead Teaching Artist and Communications Coordinator for one of the dance programs that trained and exposed me to the great big world of dance.
I am a perfectionist and over-achiever at heart and blessed with many talents. I am slightly obsessed with makeup, fitness apparel and photography… I love to be creatively challenged. I recently joined a running group MYBKREWE to challenge myself, but also because I am pursuing entrance into the Officer Program of the USAF as a Pilot. Oh and did I mention I'm pretty silly. I love to laugh, hate to cry – but sometimes tears are unavoidable.
I'm a firm believer that everything happens in God's perfect timing and it's such a beautiful feeling when you know and see things falling into place.