Description
When you purchase this E-book program, you will create an account. Please remember your login username and password so that you can access your documents! Click My Account for your download area! (this is not a DVD)
Ashia S.
Lost 4 lbs • 1.5 inches off of waist
I've followed Massy since 2015 approximately on IG. I truly connected with her journey to healing and I still do. Since I myself have realized that movement is my true balance in life. I've voted for the finals of prior programs without thinking once to participate myself. Yet the timing is everything! I've sought out so much information regarding weight loss, lean muscle gain, portion control, etc. Something came over me. I wanted to hold myself accountable in applying the knowledge therefore after consideration, I purchased the program. The program has had me adjust my entire being. I've spent more time at home with the routines, which has allowed me to maximize on time spent with my son. Secondly, I more of an intense mover but the program has brought me to much appreciation of stability, muscle isolation, and intentional moves. The MA30Day Program has pushed me to share my journey which has always been my private place. Lastly, the nutrition has to be my most prided accomplishment because for months I'd say I'd do it and never did. I meal prepped the entire 60 days and I'm so overjoyed. Thank you for your vision! Best regards and safe travels Massy!
Recommended MA30DAY Products Add Ons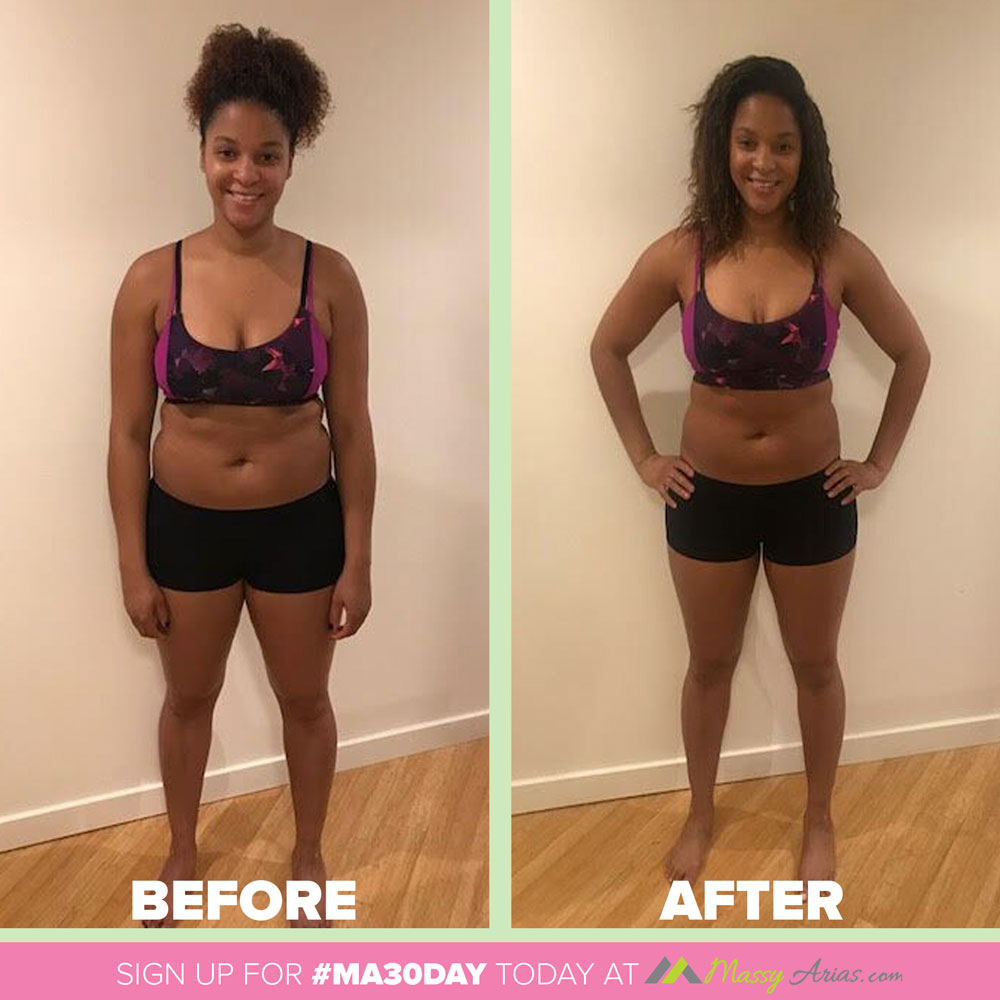 Ashley H.
Lost a total of 6lbs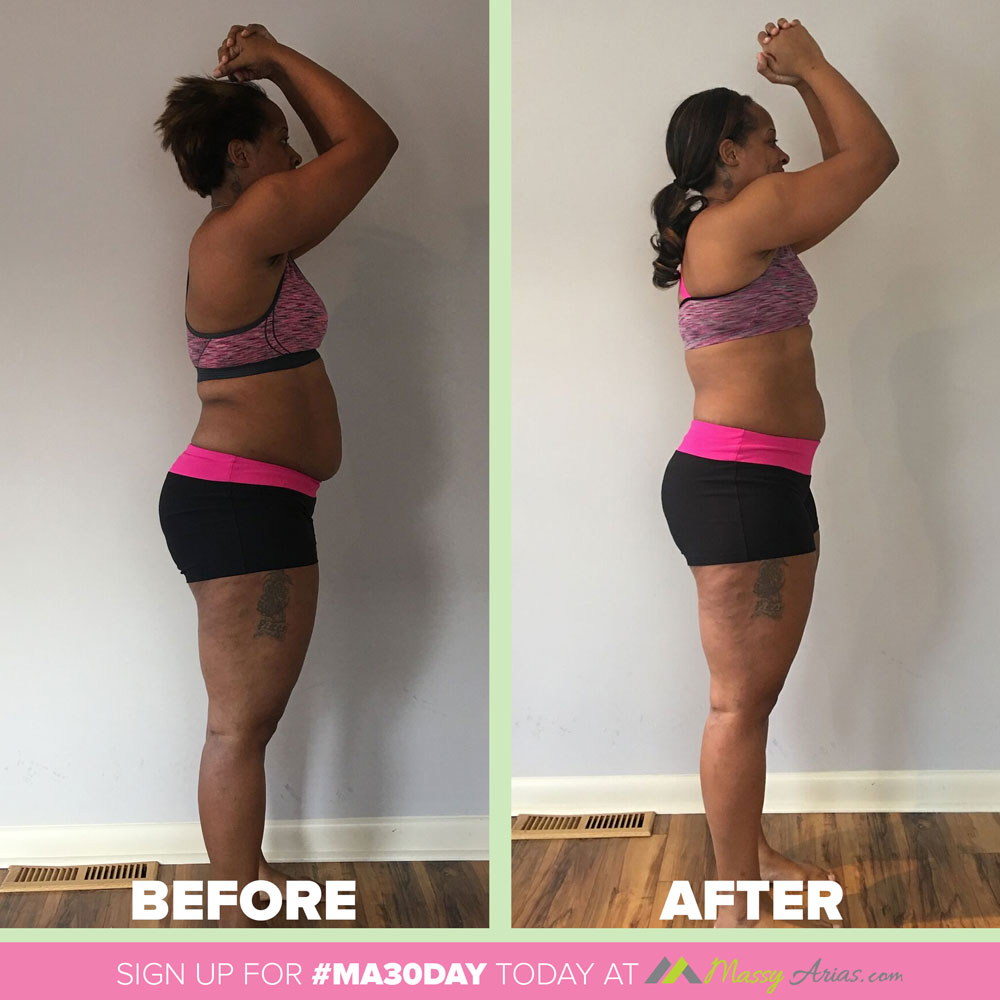 Blair C.
Lost a total of 7lbs
Massy Arias
Strive for Progress, Not Perfection!